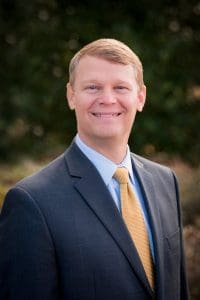 JEFF GRONBERG, CEO 
Jeff Gronberg is the CEO of deciBel Research. Jeff has over 20 years experience in the defense and intelligence industries. Prior to joining deciBel Research, Mr. Gronberg was Vice President, Aerospace Engineering at ASI and Director, Engineering Analysis at Teledyne Brown. He spent the first part of his career in commercial consulting working with a variety of companies such as E*Trade, The North Face, J. Crew, and Federal Express.
As immediate past chair of the Huntsville/Madison County Chamber of Commerce, Mr. Gronberg gained an appreciation of our local and state needs for workforce and economic development. He also serves on the University of Alabama System Board of Trustees, Huntsville Hospital Foundation Board, Huntsville Committee of 100 Board of Directors, and Redstone Regional Alliance. He is past president of the Tennessee Valley Chapter of the National Defense Industrial Association.
Mr. Gronberg is a strong believer in giving back to the community and is active with the ALS Association, MS Society, and American Heart Association. He is the former board chair of the Heart of the Valley YMCA. Mr. Gronberg has been recognized with several awards and accolades in his professional life including the 2016 NDIA Kathleen P. Shridhar National Small Business Executive of the Year and the 2015 Huntsville/Madison County Chamber of Commerce Russell G. Brown Executive Leadership Award.
Mr. Gronberg received his Bachelor of Science and additional graduate studies in aerospace engineering from the University of Alabama. He also completed the executive development program at the University of Tennessee.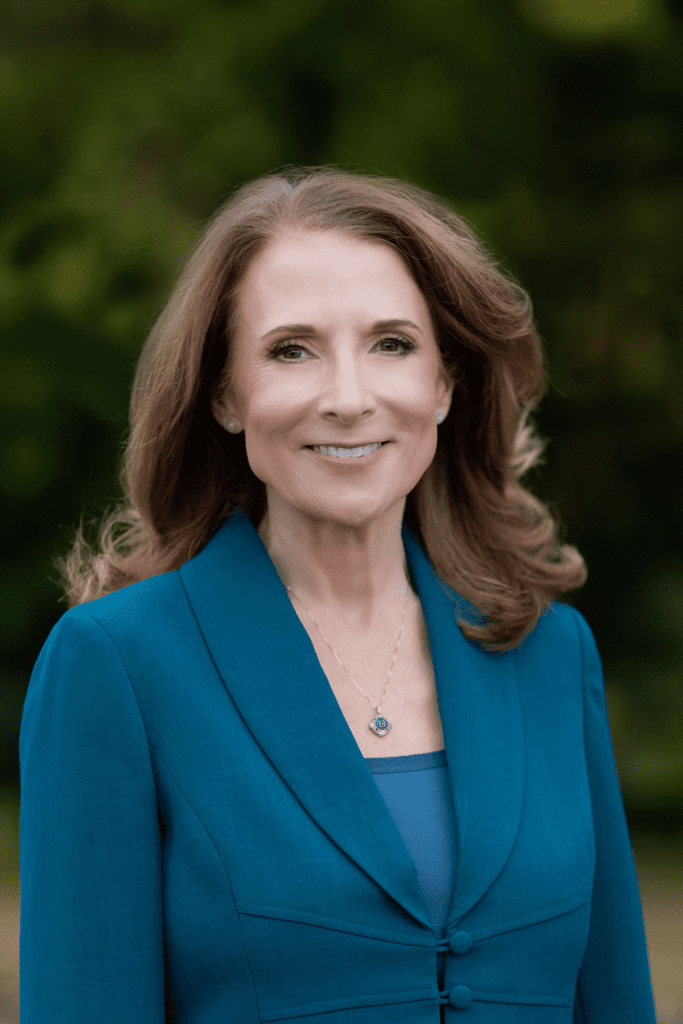 ROSALIE ALLEN, PRESIDENT
Rosalie Allen is the President of deciBel Research.  Rose has extensive experience in the aerospace and defense industry. She is formerly president of Interfuze Corporation, where she led the company in the diversification and expansion of capabilities. She provided leadership to a team of staff supporting the Department of Defense, Missile Defense Agency, and NASA, throughout the U.S., the Middle East, and Eastern Asia. Ms. Allen was also the Huntsville Site Lead for Booz Allen Hamilton, and Director, Office of Strategic Analysis and Communications for NASA's Marshall Space Flight Center.
Ms. Allen is very active in the Huntsville community serving on the Board of Directors for the Huntsville/Madison County Chamber of Commerce; Huntsville Mayor Tommy Battle's Advisory Board on Technology; Board of Directors, Public Affairs Research Council of Alabama; Board of Directors, Downtown Huntsville, Inc.; and Regional Council Co-chair for Leadership Alabama. 
Ms. Allen holds a Bachelor in Industrial Engineering from Auburn University, Auburn, AL. As part of her NASA career, Ms. Allen completed a NASA Fellowship at the Simmons College, Graduate School of Management in Boston, MA, and the Senior Executive Service, NASA Candidate Development Program.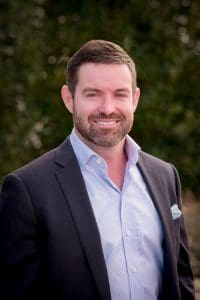 ERIC COCHRAN, CHIEF OPERATING AND FINANCIAL OFFICER
Eric Cochran is the Chief Operating and Financial Officer for deciBel Research where he is responsible for the management and leadership of the accounting, human resources, information technology, program control, and corporate administration departments. Mr. Cochran has over 20 years of accounting and business operations expertise and has been involved with the company in some capacity since its founding. Prior to joining deciBel Research, Mr. Cochran founded and operated a consulting company where he architected changes in his customer's business processes and implemented a customized, automated billing and payment solution.
Mr. Cochran holds both a Masters and Bachelors of Business Administration in accounting from Auburn University.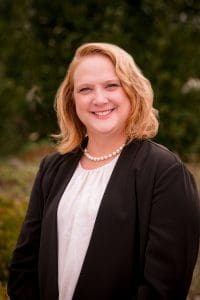 DEBBIE AGARWAL, VICE PRESIDENT, CONTRACTS
Debbie Agarwal is the Vice President, Contracts for deciBel Research. Mrs. Agarwal has over 25 years of cradle to grave contract management experience. She is currently responsible for all aspects of contract management including contract and subcontract management, purchasing, government property management, pricing, and proposal support. Prior to joining deciBel Research, Ms. Agarwal held senior contracting positions at other defense contractors. She started her career as a contract specialist at the Marine Corp Systems Command. She is a member of the National Contract Management Association (NCMA) and was awarded NCMA's 2014 Len Winter Volunteer Award and the 2010 NCMA Officer's Award.
Mrs. Agarwal holds a Bachelors degree from University of South Alabama and a Masters degree from Troy State University.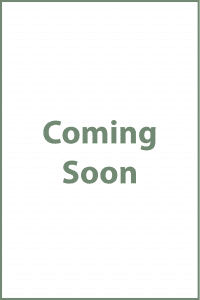 ALAN PUTERBAUGH, SENIOR VICE PRESIDENT,
DAYTON OPERATIONS
Alan Puterbaugh is the deciBel Research Senior Vice President and General Manager for Dayton Operations. Mr. Puterbaugh oversees the design, development, and delivery of enterprise and technology-based offerings in support of defense and national security missions. Prior to joining deciBel Research in 2015, Mr. Puterbaugh worked in a number of senior leadership positions providing research, engineering, strategic planning, and organizational leadership to deliver value-added solutions for Air Force, Army, and Intelligence Community customers.

Mr. Puterbaugh has over 35 years of experience in the DoD market space and holds a Master of Business Administration from Wright State University and a Bachelor of Science in Business Administration from Ohio State University.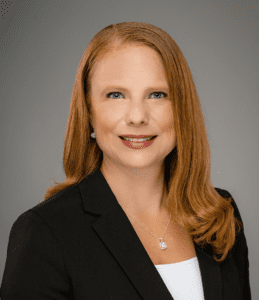 JILLIAN WAUGH, VICE PRESIDENT,
HUMAN RESOURCES
deciBel Research, an employee-owned company, is pleased to announce Jillian Waugh has been promoted to Vice President, Human Resources. Ms. Waugh joined the deciBel Research team in 2015. She has over 24 years of experience in the Human Resources field including benefit administration, employment law, regulation and compliance, performance management, training and development, and employee engagement. She is a member of the Society for Human Resource Management (SHRM) and the North Alabama Society for Human Resource Management (NASHRM).
Ms. Waugh holds a Bachelor of Science in Business Management and a Master of Science in Human Resource Management.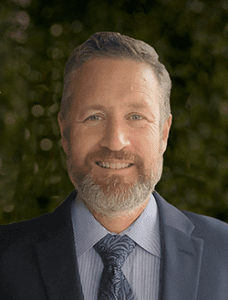 ERIC MORGAN, VICE PRESIDENT,
MODELING AND SIMULATION
Eric Morgan is Vice President, Modeling and Simulation. Mr. Morgan joined deciBel Research in August 2021 and serves as program manager for the Modeling and Simulation Contract for Truth Models and Representations (MASC-T) contract. In his Vice President's role, he will continue to lead the MASC-T team.
Prior to joining deciBel, Mr. Morgan served as the Director of Joint Integrated Air and Missile Defense at the Missile Defense Agency before retiring from the Air Force at the rank of Colonel.  He has over 25 years of leadership and management experience with specific expertise in integrated air and missile defense, modeling and simulation, major weapons systems acquisition, systems engineering, operational logistics, foreign military sales, and strategy development.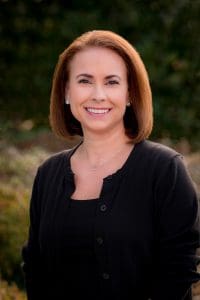 JENNY NEILL, VICE PRESIDENT,
RESEARCH AND DEVELOPMENT
Jenny Neill currently serves at an executive level within deciBel Research as Vice President, Research and Development, where she is responsible for overseeing the programs and program managers in her division. Ms. Neill has more than 28 years of experience in technical and management disciplines such as computer application programming, requirements development, interface development, system engineering and design, and program management.
Ms. Neill leads technical teams in the execution of modeling & simulation, test & evaluation, HWIL lab development and software engineering efforts. Ms. Neill is experienced in Agile software development methods including Scrum and Kanban and leads Agile development teams through the complete software engineering lifecycle. Previously, Ms. Neill served as the system engineering lead for the Mission Planning Tool (MPT) and Data Processing System (DPS) used by the intelligence community to achieve tasking and processing objectives for data collection assets. She has also previously served as the technical point of contact for deciBel Research's suite of simulation tools and libraries, dBTools and dBLibs.
Ms. Neill holds a Bachelor of Science in mathematics from the University of Alabama in Huntsville and a Master of Arts in pure mathematics from the University of Alabama.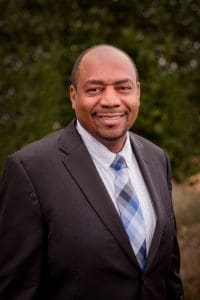 MARTIN CRAWFORD, EXECUTIVE ADVISOR
Martin Crawford currently serves at an executive level within deciBel Research as an Executive Advisor. Mr. Crawford has over 25 years experience in software development management and software project management. He is experienced in all phases of the software development lifecycle and experienced in software groups ranging from small (2 to 3 people) to large (20 to 30 people). He has supported a variety of programs such as Joint Land Attack Cruise Missile Defense Elevated Netted Sensor System (JLENS), Project Management Office Aircraft Survivability Equipment (PMO ASE), Ground Based Missile Defense (GMD), NASA Advanced X-Ray Astrophysics Facility, and Project Manager Future Long Range Assault Aircraft (PM FLRAA). He has held roles as a developer, a software technical lead, software manager, and software project manager on these programs. Mr. Crawford has a wealth of experience as software lead, supporting the government in overseeing software development, ensuring mature software engineering processes and practices, and ensuring the software development effort meets the program requirements.
Mr. Crawford holds a Bachelor of Science in computer science from the University of Alabama in Huntsville.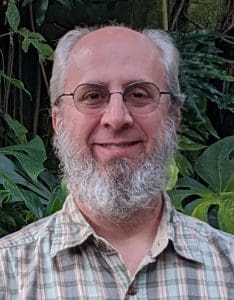 JAY HIGLEY, EXECUTIVE ADVISOR,
DAYTON OPERATIONS
Jay Higley is currently technical director and executive advisor in the deciBel Research Dayton Operations. Mr. Higley has over 30 years of radar modeling, data analysis, and processing experience and over five years of high voltage, high current plasma stabilization research.
In 2003, Mr. Higley joined the deciBel Research team in Huntsville, Alabama. In 2010, with our customer base in the Intelligence community growing, Mr. Higley moved to Dayton, Ohio and opened the deciBel Research facility in that location. Over the years, he has worked with real-time hardware and systems as well as designed a number of large computer systems for use in processing or modeling of data. He enjoys solving technically challenging processing problems by utilizing complex GPU and multi-threaded approaches. He also enjoys designing processing solutions utilizing commodity hardware.
Mr. Higley holds a bachelor of science in applied physics with a specialization in optics and plasma from California Institute of Technology.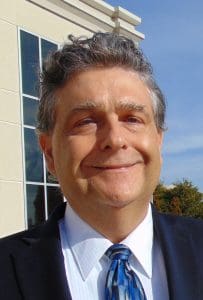 GEOFF PENDLETON, CO-CHIEF SCIENTIST
Dr. Geoff Pendleton currently serves as chief co-scientist at deciBel Research. In his role as co-chief scientist, Dr. Pendleton provides input to the technical focus areas of deciBel Research, assists with delivering complex technical solutions to our customers, and works to better leverage the incredible amount of technical knowledge within our company. 
Dr. Pendleton has been with deciBel Research since 2010 and has served in a variety of technically-focused roles over his career serving customers in the Intelligence Community, Missile Defense Agency, NASA, and the Army. Dr. Pendleton has expertise as an experimental scientist developing high-fidelity, physics simulations of detectors and their environment over the entire electromagnetic spectrum from high frequency over the horizon radar, through electro-optical/infrared systems, to high energy gamma-ray radiation detectors. He worked for over 12 years in the UAH Physics Department achieving the position of Associate Research Professor and received the UAH outstanding researcher award. Dr. Pendleton earned his Ph.D. in Physics from Case Western Reserve University and BS in Physics from Brown University. He has authored or co-authored over 300 publications.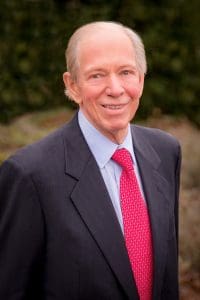 ENRICO POGGIO, CO-CHIEF SCIENTIST
Dr. Enrico Poggio is the co-chief scientist of deciBel Research. Dr. Poggio is a recognized leader developing new and innovative technologies in radar models and simulations, radar signal and data processing methods and technologies, radar discrimination, and countermeasure mitigation architectures. He has provided technical support and leadership to the US Army, US Air Force, intelligence, and BMD communities by developing more robust, threat-effective defense methodologies and technologies, and has frequently lectured to those communities on numerous radar and system engineering topics. Dr. Poggio has been an active academic researcher in high-energy, elementary-particle, quantum field theories, co-authoring a highly-cited paper with physics Nobel Laureate Steven Weinberg.
Dr. Poggio holds a Ph.D. in physics, a joint Master of Science in management of technology and electrical engineering and Bachelor of Science in physics and applied mathematics from Massachusetts Institute of Technology.